English/Japanese Interpreting Available
November 15 (fri.)
11:30〜12:15
「Exhibition Hall 8」
Consideration in building HDR Production Environment
The demand for HDR content is growing rapidly but until very recently there has been no way to measure or give advice on the impact of flicker and flashing HDR images either in the home or in the production environment. The ITU-R has been working to update the guidelines in Recommendation ITU-R BT.1702 to include HDR and a revision was published at the end of October this year. This session will be the first to highlight the points consider and best practice needed to create a safe HDR production working environment.
Andy Quested
Lead BBC Production Standards
BBC, Chair ITU-R Working Part 6C, Chair EBU Production Strategic Programme,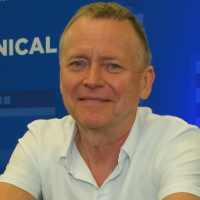 Akihiro Seino
Senior Technical Director, Entertainment Business Division
IMAGICA Lab. Inc.